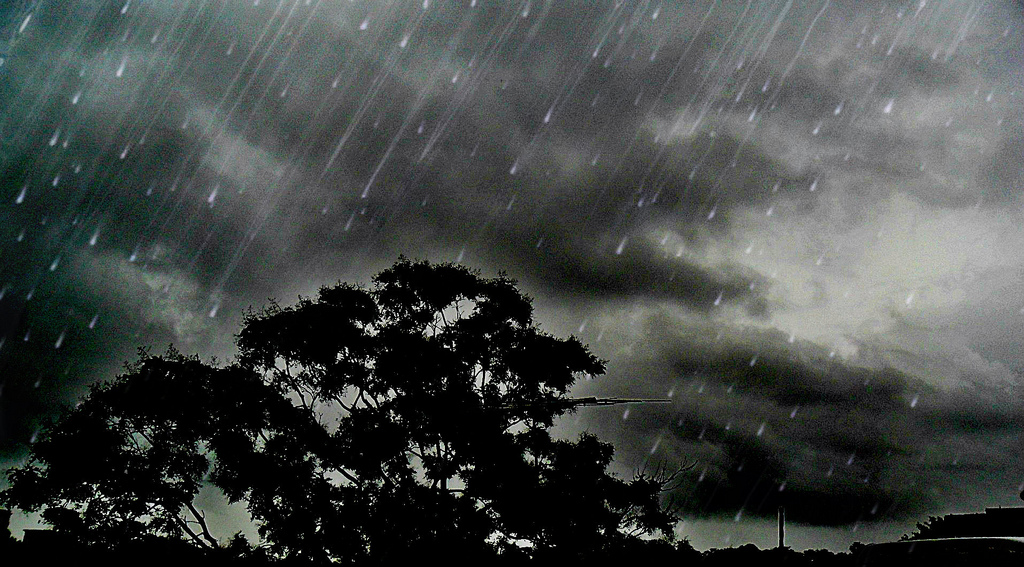 Monday's weather left our city in chaos after over 120mm of rainfall engulfed our streets, causing subways, roads, and business to halt services due to severe flooding and power outages. The unexpected torrential rainfall caused numerous vehicles to be submerged under water, forcing cars to be washed away into ditches, trees, poles, and other vehicles. If you were witness to any of these events, you understand the stress and, in most situations, the fear that most drivers experienced.
This was certainly the case for a Toronto teen, whose car was swept into a creek by rushing waters. The
vehicle collided
with a pile of stones, totaling her car, and nearly sinking her beneath the forceful current. Fortunately, the passenger window had smashed entirely, allowing her to swim through the opening, freeing herself from the wreck with only a
minor injury
to her forehead.
The GO train that nearly became completely submerged under the water is another unforgettable sight that captures the record-breaking rainfall that occurred. Emergency teams had to retrieve passengers via rescue rafts, as passengers had to proceed to the top level of the train, to avoid mud and snake-filled waters.
The widely spread images of the DVP are shocking, as drivers had to abandon their cars to seek higher grounds. Photos and videos of vehicles totally surrounded by water, some forced by the rushing current into ditches and guardrails, have saturated the internet and social media. Shattered glass, damaged engines, cars flipped sideways and upside-down—these are just some of the incidents that were captured, with most people still suffering from the damages.
If you or someone you know was driving a car, was a passenger or pedestrian and has suffered any type of injury, whether physical or emotional, during the storm, you can claim compensation from your insurance to seek the treatment you need. Your Accident Benefits provide coverage for needs such as medical and rehabilitation, funeral and death expenses, loss of income due to injuries, and plenty more aids to assist you on your path to recovery. If you have optional benefits, you may be entitled to further help, including caregiver and housekeeping benefits. For any questions regarding the benefits you may be entitled to, please contact Ambridge Law Car Accident Lawyers via phone or email: 416-590-1777. Our associates will help you with any issues regarding motor vehicle accidents.