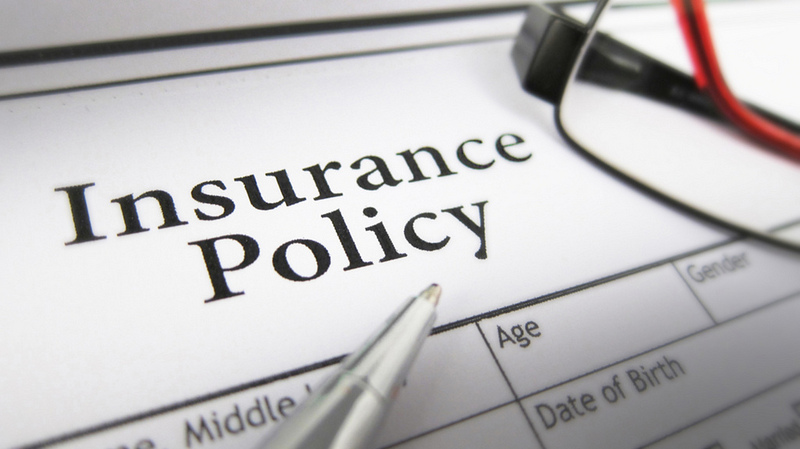 The question of whether a private auto insurance system is better than a public auto insurance system has been debated across Canada for many years. Three provinces in Canada, namely, British Colombia, Saskatchewan, Manitoba have had public government run auto insurance system in place for more than 40 years. Quebec also introduced a public system in the 1990s. Here in Ontario, we have a private regime of over 100 insurance companies and also pay the highest insurance rates in the country. Maybe it is time to weigh the positive and negative aspects of each system and re-visit the idea of a public auto insurance system in Ontario.
Nervous insurance companies in Ontario have been fighting hard to maintain the current private system. Throughout the years, lobbyist have been advising the government on how to curtail our extremely high insurance rates. One of the best-financed lobby groups in the country is in fact the Insurance Bureau of Canada (IBC), who has also been trying to convince British Colombians to return to the private system. In addressing the skyrocketing rates problem in Ontario, Insurance companies have been putting the blame on lawyers, rehabilitation clinics and the existence of fraud which has plagued our insurance industry. The government has responded to these claims by incorporating a no-fault insurance scheme as well as implementing anti-fraud legislation geared towards health clinics and practitioners. In 2010, the government has also agreed to cut accident benefits of each driver in more than half, which has resulted in massive savings for insurance companies that have yet to be passed on to the consumers. Despite these reforms, Ontarians are paying the highest insurance rates in the country.
It is possible, however, that rates are still so high because of corporate greed. Expert Bruce Cran, who is the president of the Consumer's Association in Canada, states that, "Insurance Company margins have increased incredibly over the last decade, the companies are making a lot more money and people are getting less benefits… I don't know how you're going to fix Ontario."[1] Defenders of the private system will tell you that Toronto is a 'special case'. State Farm Insurance spokesman says that the reason for high rates is simple… we have the highest population density, the highest theft rate and the worst roads.[2] The private system also has the advantage of a free and competitive market. If you are not happy with your rates, you can simply shop around. This is not the case with a government system which gives the same rate to everyone. To Ontario drivers, this may not be such a bad deal, particularly for a young male driver age 16-24 who has a clean record and yet pays the highest rates of all. Private companies defend these rates because they believe in the statistical approach, which pegs young male drivers as high risk. In a private system, rates reflect their true cost by setting premiums based on factors such as competition, geography, age, gender, and a clean driving record.
The Consumers Association of Canada stands against the private system and argues that it is 'the biggest rip-off that Canadians face' and concludes that, a 'properly run' government system is the best choice. Unfortunately governments are not always properly run. This was the case seen by British Colombians, when their provincial government pulled out $990 million of driver's money to cover its own funding shortfalls.[3] If Ontario wanted to switch to a government run car insurance system, a significant pitfall would be the loss of private sector investment. In Ontario, insurers' investments, such as corporate shares, bonds and real estate total more than $6 billion.[4] There is also lack of product innovation with the public system, because the government does not reflect what consumers want, such as, first-accident forgiveness, roadside assistance, etc… Furthermore, if Ontario wanted to switch over, there would be a huge start-up cost for taxpayers, which would cover things like purchasing a building and hiring staff. The private industry also supports the broker workforce. Sadly, the Consumers Association of Canada has revealed that the relationship between brokers and insurance companies is not always great. In 2004, private insurance companies had paid brokers a secret sum of $290 million to direct consumers to them instead of providing the best price. This is an outrageous abuse of consumers and highlights corporate power and greed. A publicly run system can have the advantage of no overhead costs. There are no shareholders to pay and no advertisement fees. Costs can be better managed as well, because body shops, towing companies and medical clinics will have to comply with the rates set by the government, while the private insurers are dealing with fraud within those industries. Lastly, a government run system makes it easier to ensure that drivers are actually insured, whereas, the Insurance Bureau of Canada has estimated that up to 15% of Ontario drivers are uninsured.[5]
It is clear that not much has changed with regard to the amount of money Ontarians are paying for auto insurance since the legal reforms were implemented in 2010. The fact is that the government has been unsuccessful at lowering car insurance rates to date as promised. Citizens have grown tired and are looking for an alternative. It is unclear, however, whether a switch to the public system is better suited for us. Just because it works for other provinces, does not mean that it will work in Ontario.
---
[1] http://www.theglobeandmail.com/globe-drive/news/the-problem-how-to-fix-ontarios-broken-insurance-system/article18024824/
[2] http://www.theglobeandmail.com/globe-drive/adventure/trends/why-ontario-drivers-pay-the-highest-car-insurance-rates-in-the-country/article19522860/
[3] http://www.cope378.ca/done-right-public-auto-insurance-way-go
[4] http://www.ibc.ca/en/Car_Insurance/Introduction/Reality_Govt_run_auto.asp
[5] http://www.cope378.ca/done-right-public-auto-insurance-way-go